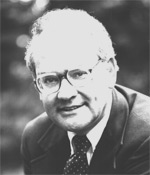 Alfred Weiss (SME)
AIME Daniel C. Jackling Award in 1978
Alfred Weiss is President of Mineral Systems Inc., a consulting and technical services company. He holds a B.S. and an M.S. in Mining Engineering from the Henry Krumb School of Mines, Columbia University, and a Doctorate in Business Administration from Pace University. Prior to establishing MSI in 1979, Dr. Weiss was the long range planning and business advisor for the Minerals Division of Exxon Corporation. From 1975 to 1978 he was Assistant Director of the United States Department of the Interior's Bureau of Mines in charge of Planning, Budgeting, and Evaluation.
Dr. Weiss served as Corporate Director Technical /Operational Systems at Kennecott's New York City headquarters. and was Director of the Metal Mining Division's Computing Center in Salt Lake City from 1965 to 1973. Prior to that he headed the Systems and Data Processing Division as part of exploration services to all of Kennecott's exploration activities. His earlier experience included field and operations work in Florida, North Carolina, Arizona, and Missouri for Kennecott.
Dr. Weiss is a member of the Society of Mining Engineers Inc. and has served as Director and Vice President of both the Society and AIME and was 1981 SME President. A 1978 Daniel C. Jackling Award recipient, he was also a Henry Krumb Lecturer in 1980. He is past chairman of the APCOM (Application of Computers and Operations Research in the Mineral Industry) International Council.