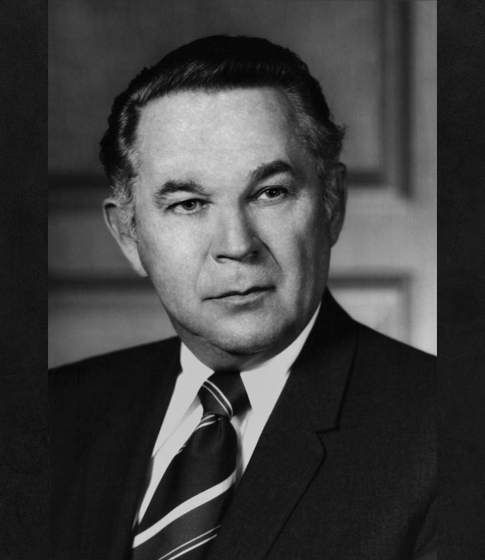 Wayne H. Burt
AIME Charles F. Rand Memorial Gold Medal* in 1986
For his outstanding leadership in mining construction and administration and management development.
Wayne H. Burt retired from Newmont Mining Corporation in 1985 as Senior Vice President of Operations. Since his retirement. he has continued to be active in the copper Industry as a member of the Board of Directors and consultant at Newmont, and he remains Chairman of the Board of Magma Copper Company, a Newmont subsidiary. Prior to joining Magma Copper in 1969, Mr. Burt spent 25 years with Kennecott Copper Corporation, leaving that company as General Superintendent of Smelting and Refining. During his tenure at Newmont, Mr. Burt held various positions with other subsidiaries. including President of Carlin Gold Mining, ldarado Mining Company, and Resurrection Mining, and a Director of Palabora Mining and O'okiep Copper, both in South Africa.
A 1943 graduate of the University of Utah, Mr. Burt holds a B.S. in Mining Engineering. He earned an M.S. in Industrial Management from the Massachusetts Institute of Technology in 1958. In 1956 the University of Utah awarded Mr. Burt the honorary degree of Mining Engineer. Mr. Burt Is a member of the Society of Mining Engineers and the Mining and Metallurgical Society of America.