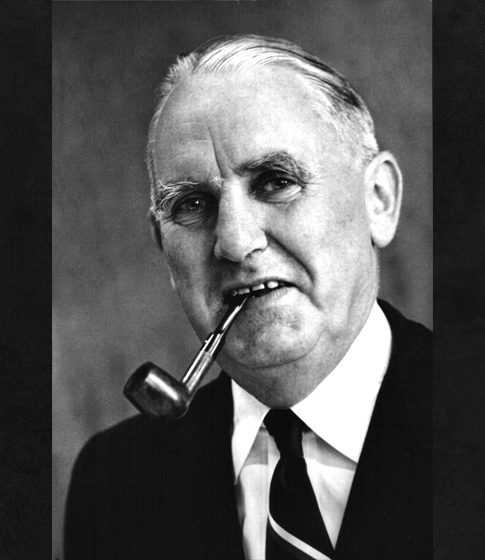 Sir Ian M. McLennan (SME)
AIME Charles F. Rand Memorial Gold Medal* in 1979
For dynamic management of Broken Hill Proprietary leading to outstanding growth and diversification of its Australian interests and inspiring statesman-like leadership in the mining industry.
Sir Ian M. McLennan retired from the position of Chairman of The Broken Hill Proprietary Company Ltd., Australia's largest company, in 1977. He is Chairman of Tubemakers of Australia Limited, Chairman of Australia and New Zealand Banking Group Limited, is a director of a number of other companies, and a member of the International Council of Morgan Guaranty Trust Company of New York. He attended Scotch College in Melbourne and Melbourne University, where he graduated in electrical engineering in 1931.
Sir Ian joined BHP as a cadet engineer in 1933. He became General Manager in 1950, Managing Director in 1967, and Chairman in 1971. During his period as an executive of BPH, the company grew and diversified greatly. In 1950 it was primarily a steel company with some manufacturing interests, and by the 1970's it had substantially increased its production of steel, had large interests in mineral production, particularly iron ore, coal, and manganese ore, and was responsible for Australia's largest petroleum development.
Sir Ian is an Honorary Member of AIME. He is Chairman or Councillor of a number of professional, technical, and business organizations; in 1976 he became the first President of the Australian Academy of Technological Sciences, is a Foreign Associate of the National Academy of Engineering (USA), and a Fellow of the International Academy of Management.