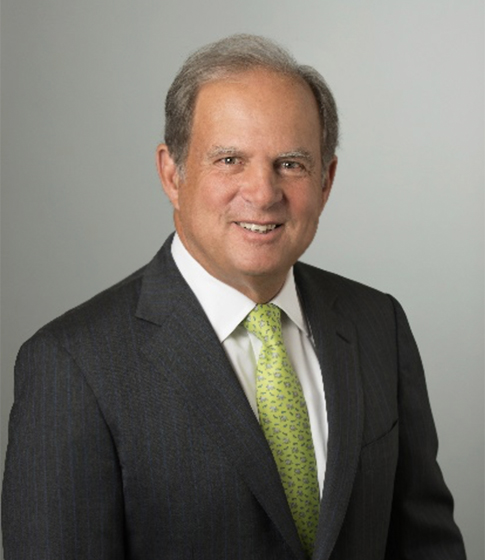 Scott D. Sheffield (SPE)
AIME Charles F. Rand Memorial Gold Medal* in 2018
For his leadership as Chairman and CEO of Pioneer Natural Resources, displaying concern for his employees, the community and the environment, while encouraging innovation and making a positive impact on his company and the oil and gas business.
Scott Sheffield, a distinguished graduate of The University of Texas with a B.S. in Petroleum Engineering, is Chairman of Pioneer Natural Resources.
The son of an ARCO international executive, Scott attended high school in Tehran, Iran. After graduating from the University of Texas in 1975, he began his career as a reservoir engineer with Amoco Production Company.
In 1979, Scott became the fifth employee of Parker & Parsley Petroleum Company in Midland, Texas. By 1985, he was CEO of Parker & Parsley and became its Chairman in 1991.
Under Scott's leadership, Parker & Parsley merged with MESA, Inc. in 1997 to form Pioneer Natural Resources Company. He became the company's founding Chief Executive Officer and assumed the position of Chairman of the Board in August 1999.
Today, Pioneer is a large independent E&P company with reserves of approximately 10 billion barrels equivalent of total resource, an enterprise value of $32 billion, and approximately 3,500 employees. Pioneer is considered a leader in developing oil-rich shale plays and was ranked as one of the most active operators in the United States.
Pioneer is committed to grow its net production to over 1mm boepd from the Permian Basin over the next 10 years.
Pioneer consistently ranks as one of the best places to work in America. In 2016, Indeed.com ranked it the fourth top company to work for in the country, The Dallas Morning News named it the number one employer in North Texas, and Forbes and the J.U.S.T. Foundation announced Pioneer as the "most just" company in the oil and gas industry.
After 31 years as CEO, Scott retired in December 2016 while retaining the position of Chairman. He serves on various industry-related and education-oriented boards, including the Williams Companies, the Maguire Energy Institute of the SMU Cox School of Business, and Columbia University Center on Global Energy Policy. The Permian Basin Petroleum Association recently honored Scott as the recipient of its prestigious Top Hand award, which recognizes individuals who have demonstrated exceptional leadership within the oil and gas industry and the Permian Basin community. He is also a 2013 inductee into the Permian Basin Petroleum Museum Hall of Fame, memorializing those whose achievements and outstanding contributions to the industry helped build the Permian Basin. Scott received the ADL's Henry Cohn Humanitarian Award in Dallas, the National Multiple Sclerosis Society's Hope Award in Midland, and the Frank Pitts Award for Energy Leadership from SMU.