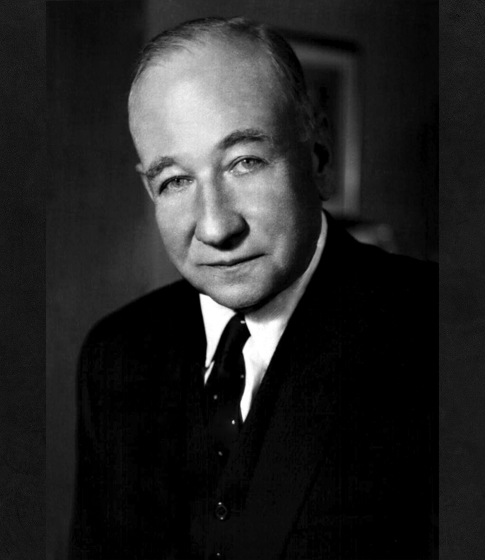 Robert G. Page
AIME Charles F. Rand Memorial Gold Medal* in 1967
For his leadership of his Company and in the mining industry, which has been strong, yet flexible; imaginative yet realistic; and always marked by breadth of vision and unwavering integrity.
Robert G. Page, chairman of the board of Phelps Dodge Corporation, was graduated from Yale University in 1922 and Harvard Law School in 1925. That year he began his career as an instructor in the Law School.
In 1926, he acted as secretary to Mr. Justice Louis D. Brandeis in Washington, and in 1927 became an associate in the law firm of Root, Clark, Buckner & Ballantine. In 19 3 5, Mr. Page was appointed regional administrator of the Securities and Exchange Commission in New York. In 1936, he joined the law firm of Debevoise, Stevenson, Plimpton, and Page where he remained, except for assignments in Washington with the Navy Department and the Air Force during World War II, until joining Phelps Dodge as president in 1947. He became chairman of the board in 1966.
Mr. Page is a director of Manufacturers Hanover Trust, Bigelow-Sanford, and Chrysler. He became chairman of the board of Copper Development Association on its formation in 1962, a post from which he retired in 1966. A member of the board of the American Mining Congress, he is also a trustee and vice president of The American Museum of Natural History and a director of the Commerce and Industry Association of New York.