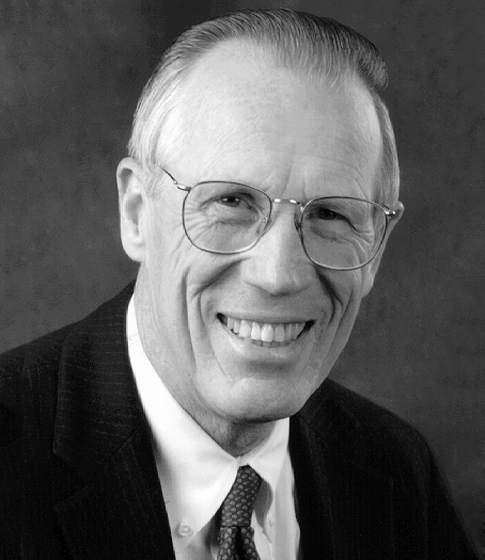 M. Thomas Moore
AIME Charles F. Rand Memorial Gold Medal* in 1999
For his leadership of Cleveland Cliffs during the difficult years of steel and mining consolidation to position Cliffs as the leading supplier of iron ore pellets to the traditional blast furnace-based steel industry; recently be led Cliffs into diversification to supply metallic products to the fast growing electric furnace-based segment of the steel industry.
M. Thomas Moore was chairman and chief executive officer of Cleveland-Cliffs Inc., the world's largest producer of iron ore pellets, from 1988 to 1997 when he retired on the company's 150th anniversary. He joined Cleveland-Cliffs in 1966 as assistant controller, subsequently held senior finance and general management posts, and became president in 1986 and chief executive in 1987. He was named mining industry CEO of the year in 1994.
Mr. Moore was a director of the National Mining Association. American Mining Congress, American Iron Ore Association, and American Iron and Steel Institute. a member of their executive committees, and chairman of the American Iron Ore Association. He also served on various civic and community groups and was chairman of a secondary school board for many years. He is a director of four public companies and trustee of several non-profit organizations.
He received a BS in business education from Indiana University of Pennsylvania and completed graduate courses in business administration at several universities during his career.