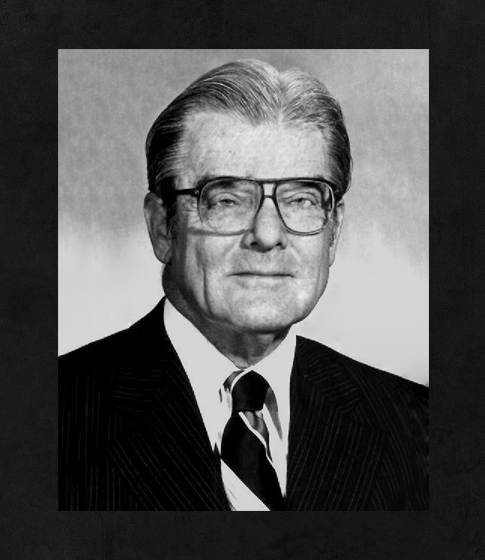 M. Scott Kraemer (SPE)
AIME Charles F. Rand Memorial Gold Medal* in 1997
For outstanding leadership in developing and maintaining efficient oil and gas operations and for championing and exemplifying professionalism throughout the engineering community.
M. Scott Kraemer is a former executive of Amoco Production Co. and Champlin Petroleum Co. He began his career in the oil industry following graduation from Texas A&M University. Mr. Kraemer held numerous engineering and management positions at Amoco including chief engineer and general manager of production; he was a member of the Amoco management committee. Following early retirement from Amoco, he was named vice president and regional production manager from Champlin Petroleum.
Mr. Kraemer is an AIME Honorary Member, 1980 AIME President. former president of the Society of Petroleum Engineers (SPE) and a former chairman and president of the SPE Foundation. Mr. Kraemer was active in the American Petroleum Institute and numerous regional oil and gas associations.
He was recently named Engineering Outstanding Alumnus of Texas A&M for his contributions to the engineering profession and devotion to developing engineers.