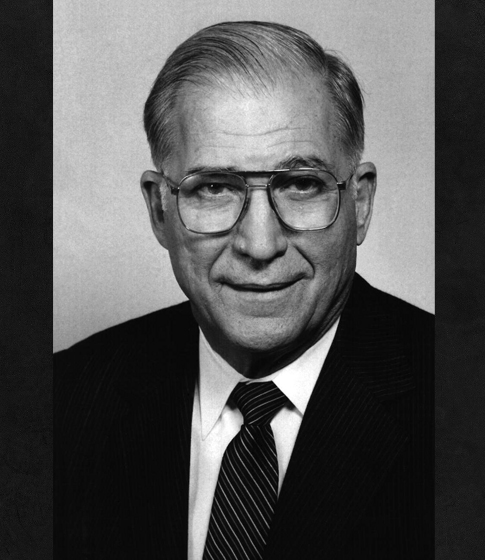 John E. Frost (SME)
AIME Charles F. Rand Memorial Gold Medal* in 1984
For his proven expertise, his innovative leadership and his service to the professions of geology and mining.
John E. Frost is President of Frost Minerals International. He earned a B.S. 1n Mining Engineering from Stanford University in 1949 and subsequently earned his M.S. and Ph.D. in Geology, also from Stanford . After beginning his career with Asarco in 1951 as a geologist. he moved to the Philippines in 1954 as Chief Geologist and Surface Mines Superintendent. He returned to the United States in 1960 to continue graduate studies for his Ph.D. He joined Duval Corporation in 1961 as Chief Geologist where he established and managed a successful exploration organization. In 1967 he was employed in the same capacity by Exxon to design, build and manage major domestic and international minerals exploration programs. In 1980. as Senior Vice President of Exxon, he combined these two programs into one of the largest in the world.
A member of the Society for Mining. Metallurgy and Exploration. Dr. Frost is also a member of the Society of Economic Geologists. Dr. Frost became an AIME representative to the United Engineering Trustees Board in 1981 and has since served on the Salary Committee, Executive Committee, Nominating Committee and Real Estate Committee.