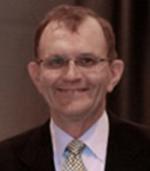 Hugh E. Harvey Jr. (SME)
AIME Charles F. Rand Memorial Gold Medal* in 2020
Recognizing a lifetime of innovation and successful implementation of technology throughout the minerals industry.
Hugh Harvey graduated from the Colorado School of Mines in 1974 with a BSc in Mining Engineering. After working in the coal and copper mining industry, he returned to Mines and in 1980 earned an ME degree in Petroleum Engineering.
In 1984 he formed Harvey Operating and Production Company and became an independent oil producer.
In 1996 Hugh and Bob Jornayvaz co-founded Intrepid Oil and Gas, LLC., to pursue oil and gas exploration opportunities in the Rocky Mountains. In 2000 Intrepid entered the potash business by purchasing the Cane Creek Potash mine located in SE Utah. In 2004 Intrepid acquired additional potash properties in Utah and New Mexico. The company went public on the NYSE in 2008 as Intrepid Potash, Inc.
Hugh has served in several capacities at Intrepid and is currently vice-Chairman of the Board.
In 2009 Hugh and his wife Michelle started the Harvey Scholars program at the Colorado School of Mines. They were awarded the Tourmaline Award by the Mines Foundation for outstanding philanthropic support of Mines. Hugh has also been awarded the Mines Distinguished Achievement Award.
.