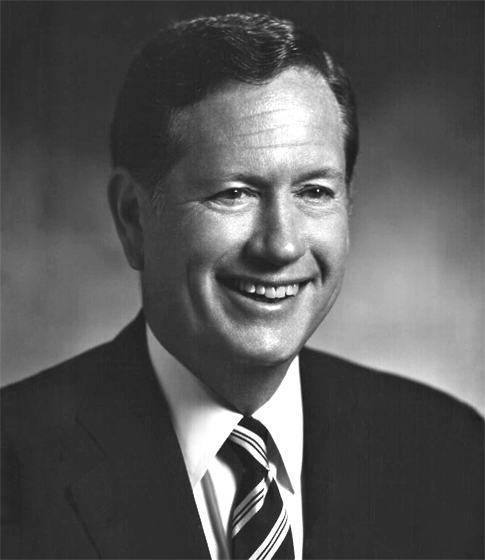 Harry M. Conger
AIME Charles F. Rand Memorial Gold Medal* in 1990
For outstanding leadership within three corporations in the minerals industries; and for his skill in establishing Homestake's McLaughlin Mine as a technologically innovative gold producer operating within strict environmental constraints.
Harry M. Conger, Chairman and Chief Executive Officer of Homestake Mining Company, joined the company in 1975 as Vice President and General Manager of its Base Metals Division. He was elected President and member of the Board in 1977 and Chief Executive Officer in 1978. In 1982 he was elected Chairman of the Board and held all three posts until 1986. Mr. Conger also serves on the Boards of numerous other companies.
From 1973 to 1975 Mr. Conger was Vice President and General Manager of the Midwestern Division of Consolidation Coal Company. He was Vice President and General Manager of Kaiser Resources Ltd., a subsidiary of Kaiser Steel Corporation from 1970 to 1972, having joined Kaiser in 1964 alter nine years with ASARCO. Mr. Conger received a B.S. in Mining Engineering from the Colorado School of Mines and holds honorary doctorates from the South Dakota School of Mines and the Colorado School of Mines. In 1978 he was awarded a Distinguished Achievement Medal by his alma mater.
Mr. Conger is a past chairman of the American Mining Congress, a Distinguished Member of the Society for Mining, Metallurgy, and Exploration and of the Mining and Metallurgical Society of America. He is also a member of the Board of Trustees of the California Institute of Technology. In 1989 he w as elected to the Board of Governors of the National Mining Hall of Fame and Museum.