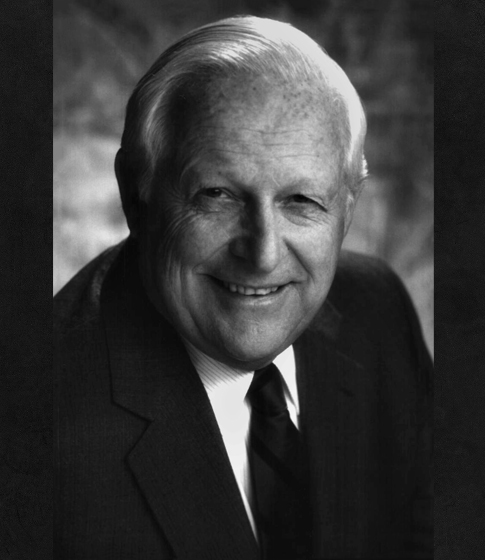 G. Robert Durham
AIME Charles F. Rand Memorial Gold Medal* in 1991
His leadership of Phelps Dodge is a milestone 0n how a major mining company can be turned around and made profitable.
G. Robert Durham. retired Chairman of the Board and President of Phelps Dodge Corporation, joined the company in 1967 as Executive Vice President of Phelps Dodge Aluminum Corporation. In 1969, when that company was merged into Conalco, Mr. Durham became the Executive Vice President of Conalco and served as President and Chief Executive Officer from 1972 to 1975. Following a two-year absence, Mr. Durham rejoined Phelps Dodge in 1977 as Chairman of Phelps Dodge International Corporation. He was elected Vice President of Phelps Dodge Corporation in 1980, Senior Vice President in 1982. President and Chief Operating Officer in 1985, and Chairman and President in 1987.
Mr. Durham currently serves as a director of Manufacturers Hanover Corporation, Manufacturers Hanover Trust Company, and Homestake Mining Company He tS a former director of the U.S. Chamber of Commerce and has served as Vice Chairman of the American Mining Congress and as a member of the Board of the International Copper Research Association.
Mr. Durham received the Copper Club's Copper Man-of-the-Year award. and the Executive of the Year award of the University of Arizona in 1988. He was honored by his alma mater as the Purdue University Krannert Graduate School of Management's distinguished executive lecturer. In 1989 he was inducted into the American Mining Hall of Fame.