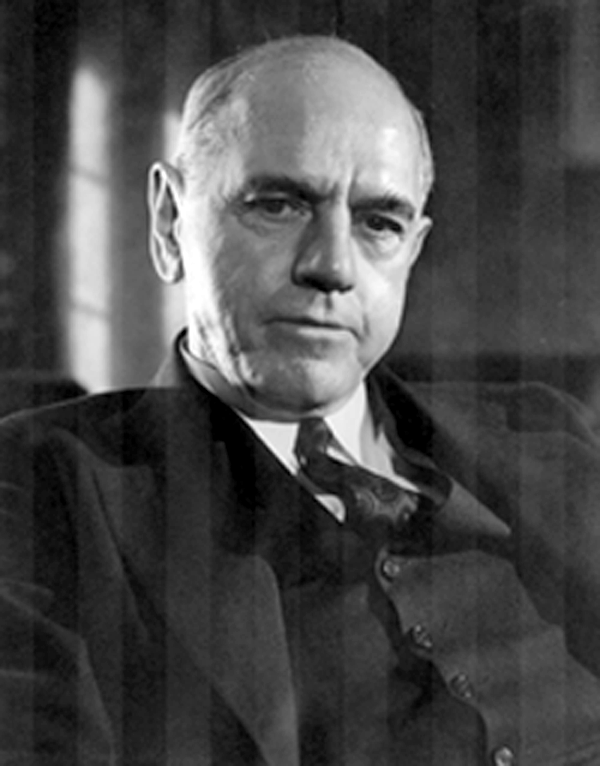 Eugene Gifford Grace
AIME Charles F. Rand Memorial Gold Medal* in 1948
For distinguished leadership in the administration of all phases of a large and complex industrial enterprise; for profound influence on the growth and health of the American iron and steel industry.
Mr. Grace has a world-wide reputation as a steel manufacturer and administrator. He was horn in Goshen, New Jersey, on August 27, 1876. He entered Lehigh University where he was outstanding in both athletics and scholarship and graduated at the top of his class in 1899 with the degree of Electrical Engineer. Mr. Grace married in 1902 and has raised two boys and a girl. His home is in Bethlehem, Pennsylvania, where his performance on the golf course has won many trophies.
His association with the Bethlehem Steel Company dates hack almost half a century when, in 1899, he was put in charge of an electric crane. In 1902 he became superintendent of Yards and Transportation; in 1905, general superintendent of the Juragua Iron Co. (subsidiary, in Cuba) and two years later general manager. Shortly after that, he became general superintendent of the Bethlehem Steel Co. In 1911 he was elected vice-president and general manager; in 1913, its president; in 1916 president of the whole corporation and in 1945 Chairman of the Board, which position he still holds. The Company helped the country in two World Wars to supply the materiel needed by the Armed Forces.
Mr. Grace was awarded the Gary Medal of the American Iron and Steel Institute, of which he was president in 1935-36; and is a member of the Iron and Steel Institute of Great Britain. In 1927 Lehigh University conferred on him the honorary degree of Doctor of Engineering.