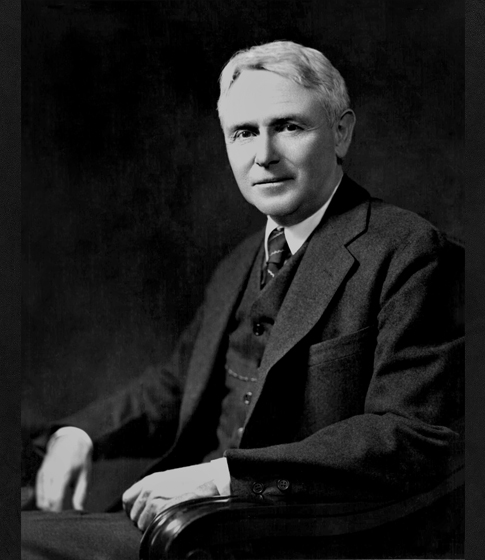 Donald Hamilton McLaughlin (SME)
AIME Charles F. Rand Memorial Gold Medal* in 1961
In recognition of his distinguished career as an administrator in mining and scientific education; as an outstanding executive in many segments of the mining industry, and as an advisor to Government.
Donald Hamilton McLaughlin's biography, in summary, appears for the third time in the AIME Honors Booklet. Space was devoted to him in 1950 when he assumed the Presidency of the Institute, and again in 1958 when he was elected to Honorary Membership. Born in San Francisco in 1891, he still maintains his home there. In 1914, he received a B.S. from the University of California, followed by an M.A. and a Ph.D. from Harvard. Many honorary degrees have been conferred upon him. He has been a Member of AIME since 1916.
From 1917-1919, Dr. McLaughlin served in France with the 63rd Infantry, U. S. Army. He then went to Peru as Chief Geologist for Cerro de Pasco, and participated in the establishment of the Geological Department. He returned to the U.S. in 1926 and, for many years, was Consultant Geologist for Homestake Mining and other companies. He was also Chairman of the Division of Geological Sciences at Harvard. From 1941, he was successively Dean, College of Mining, Professor of Mining Engineering, and Dean, College of Engineering at the University of California.
Dr. McLaughlin holds Directorships in many companies and was President of Homestake Mining for several years. He is now Chief Executive Officer and Chairman of the Board. In addition, he has been a Regent of the University of California and has just completed a two-year term as Chairman of the Board of Regents. This association has been most gratifying to him, providing so many opportunities to serve the field of education. During its first five years, he was Chairman of the Advisory Committee on Raw Materials of the A.E.C.