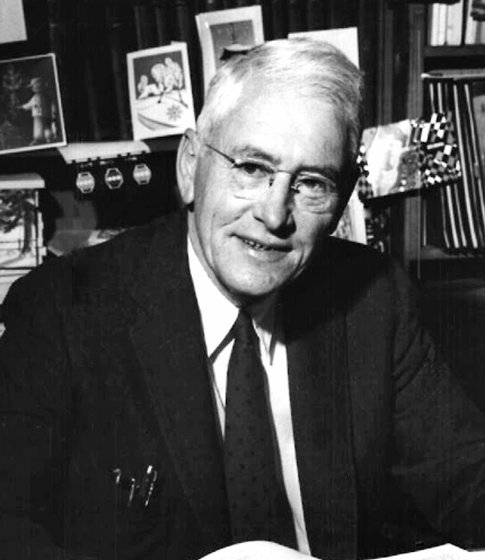 John Chipman (ISS)
AIME Benjamin F. Fairless Award* in 1963
"His brilliant career in teaching and research has contributed immeasurably to the education of many men and to our knowledge of steelmaking processes,"
John Chipman was born in Tallahassee, Florida, in 1897 and graduated from the University of the South in 1920. Following military service in World War I, he did graduate work in physical chemistry at the State University of Iowa for two years and then was Assistant Professor in the Illinois Wesleyan University. Further graduate work resulted in a Ph.D. in physical chemistry from the University of California in 1926.
Dr. Chipman progressed successively from Assistant Professor of Chemistry at the Georgia School of Technology, Research Engineer at the University of Michigan, Associate Director of the Research Laboratories of the American Rolling Mill Co. (now Armco Steel Corp.), to Professor of Metallurgy at M.I.T., which post he held until his retirement in 1962.
Meantime, during World War II, he headed the Metallurgy Section of the Manhattan Project activity at the University of Chicago. At M.I.T., he directed work along similar lines aimed at producing metals and ceramics for nuclear fission experiments and the development of atomic power.
Dr. Chipman's research has led to a considerable number of publications and has been recognized by the presentation to him of many outstanding awards, including the Hunt Award of AIME, and two honorary degrees.
During 1959, he was President of The Metallurgical Society of AIME. He has also served as a Director of the Institute.