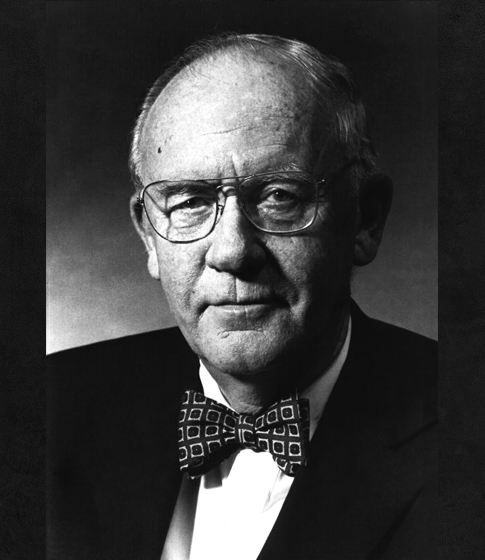 Frank H. Sherman
AIME Benjamin F. Fairless Award* in 1986
"In recognition of his major contribution toward the application of the basic oxygen process and the direct rolling of ingots, as well as his lifelong commitment to the practice of enlightened personnel policies and dedicated community service."
Frank H. Sherman, Chairman and Chief Executive Officer of Dofasco, Inc., joined Dofasco as a Metallurgical Assistant In 1939 with a B.Sc. in Metallurgy from Queen's University. Mr. Sherman held a number of senior operating positions including Vice President and Works Manager, and Executive Vice President and General Manager before being appointed President and General Manager in 1959; he was appointed to his present position in June of 1983. Under Mr. Sherman's leadership, Dofasco has been among the leaders In the development and introduction of new products and technology in the Canadian steel industry. In 1954 he was instrumental in the Introduction of the basic oxygen steelmaking process in North America.
Over the years, Mr. Sherman has served on the boards of many major Canadian companies as well as supporting community activities, particularly In the fields of education and the arts. In 1978 he was honored with an Honorary Doctorate of Law from McMaster University. In 1979 Dofasco, reflecting his initiative, received the Financial Post Award for Business in the Arts.