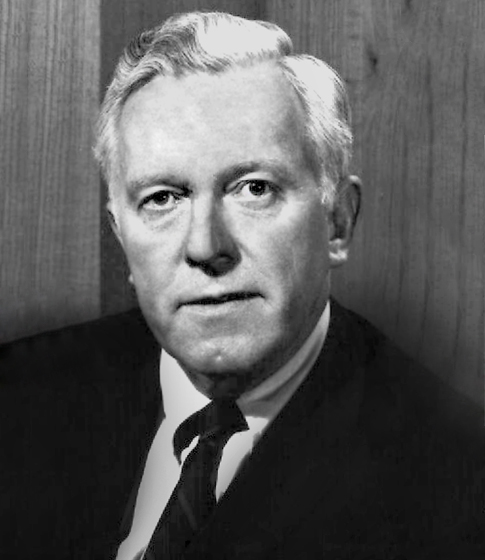 C. William Verity, Jr.
AIME Benjamin F. Fairless Award* in 1979
"For his recognition of the importance of technology in the steel industry as exemplified by his strong support of research and development and innovations at Armco Steel Corporation."
C. William Verity, Jr., is Chairman of the Board of Directors of Armco, Inc. in Middletown, Ohio. He received his BA degree in economics from Yale University in 1939.
Mr. Verity joined Armco in 1940. After serving in the U.S. Navy from 1942 to 1946, he served in a number of operating and personnel jobs at Armco plants in Middletown, Ohio, and Ashland, Kentucky. He was made Director of Organization Planning and Development in 1957, and in 1961 became Director of Public Relations. In 1963 he was elected Vice President and named General Manager of the Armco Division, and in 1964 he became Vice President and General Manager of the Steel Division, a consolidation of the former Armco and Sheffield Divisions. He was elected a Director of the company and an Executive Vice President in 1965, with responsibility for all steel activities of the company. Later that year he was elected President and Chief Executive Officer of Armco. He assumed his present position in 1971 and later in the year relinquished the presidency.
Mr. Verity is Chairman of the U.S.-U.S.S.R. Trade and Economic Council and a member of the President's Export Council. He is also a member of the Executive Committee and a Director of the American Iron & Steel Institute, and a Director of the International Iron & Steel Institute.