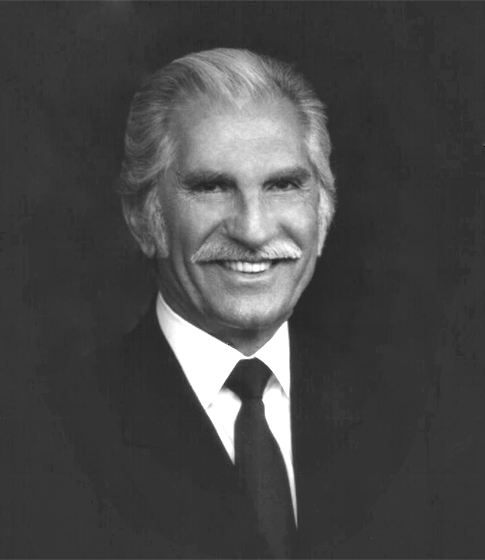 Michael T. Halbouty (SPE)
AIME Anthony F. Lucas Gold Medal* in 1975
"For his contributions toward creative geology and petroleum engineering, new oil frontiers, total petroleum conservation, scientific literature, interdisciplinary communication between earth scientists and engineers, and public understanding of the petroleum industry."
Michel T. Halbouty, geologist and petroleum engineer in Houston, is most active as an operator and producer—producing and operating in many oil and gas fields in the United States and Alaska. He has contributed over 200 papers and several books to the literature of geology and petroleum engineering.
He is a graduate of Texas A & M University having earned his B.S. degree in 1930 and his M.S. degree from that institution in 1931 in geology and petroleum engineering. In 1956, he received the Professional Degree in Geological Engineering from Texas A & M University and in 1966, the degree of Doctor of Engineering, Honoris Causa, from the Montana College of Mineral Science and Technology.
Mr. Halbouty has been a member of the Institute since 1929 and has served as a Vice President and a Director. Honorary Membership was conferred upon him in 1973. He was Distinguished Lecturer for the Society of Petroleum Engineers of AIME during 1964 and 1965 and received the DeGolyer Distinguished Service Medal in 1971. Mr. Halbouty is an Honorary Member of the American Association of Petroleum Geologists and served as President of that organization in 1966-67.