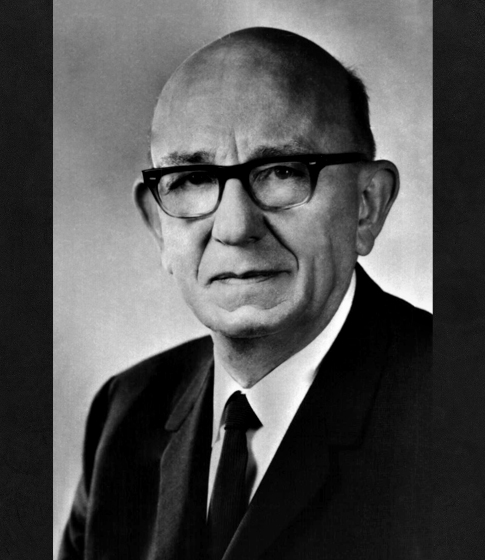 Antonius F. van Everdingen (SPE)
AIME Anthony F. Lucas Gold Medal* in 1968
"For his part in development of basic fundamentals of petroleum engineering, and his contributions to better understanding of the nature of oil recovery from reservoir rock."
Antonius F. van Everdingen is senior vice-president of DeGolyer and MacNaughton, international petroleum consultants of Dallas, Texas. He joined the firm in 1962 after spending 38 years with the Shell Oil Company.
Mr. van Everdingen was born in Holland in 1901. He graduated from Delft as a mining engineer in 1923, and spent several years working as an exploration engineer in Indonesia before joining Shell.
For the majority of his years with Shell, Mr. van Everdingen's time was spent estimating reserves, evaluating properties, and making quantitative analyses of fluid flowing into wells and reservoirs. He spent his final years with the company working on an economic study in Shell's New York and Hague offices.
The 1968 recipient is the author of "The Application of the Laplace Transformation to Flow Problems in Reservoirs" and the co-author of "The Skin Effect and Its Influence on the Productive Capacity of a Well". Both these works are numbered among the fundamental papers in the permanent literature of petroleum engineering.