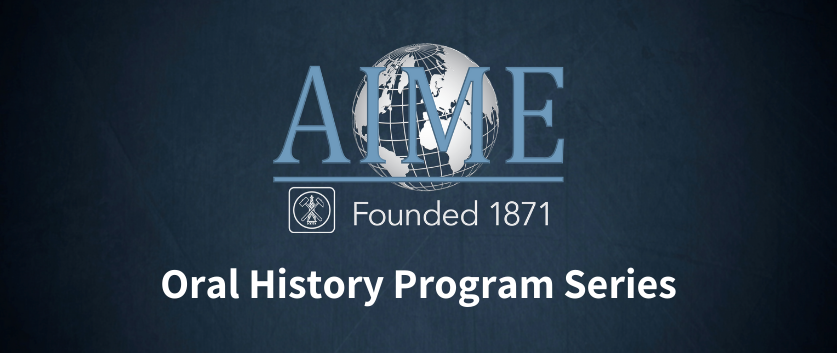 Date: April 24, 2019
Upcoming Release of Raymond Smith Oral History

AIME is excited to introduce the first in its series of 2018 oral history captures of prominent members.  First is 101-year-old TMS member, Ray Smith.  Ray started his career as a mining engineer in Alaska and ended as President of Michigan Tech.  Sadly, Ray passed away last summer, so we were so honored to be able to capture his story to share with the world. 
A new capture will be released every two weeks beginning April 24, 2019.  To access past audio and video captures or nominate someone for a future capture, see http://aimehq.org/programs/archives.
Coming releases to include AIME and TMS past president Harold Paxton and AIST members Charles Totten, Joseph Poveromo, and Theodore Lyon.