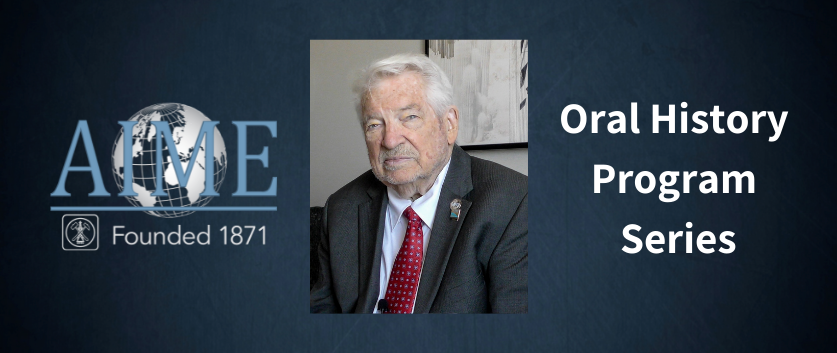 Date: March 25, 2022
Raymond Lowrie: A Miner, An Author, An Influencer - Part 2 Now Available!
In this Part 2 video, SME Past President and AIME Past Trustee, Barb Filas, continues the interview with Ray Lowrie. Ray shares information from the 1859 Colorado gold rush and his perspectives on the heat source/energy transition happening today and much more.
To learn more about Ray Lowrie, please visit:  Raymond Lowrie Oral History
To see more great oral history captures, visit the AIME Oral History Capture Program page.