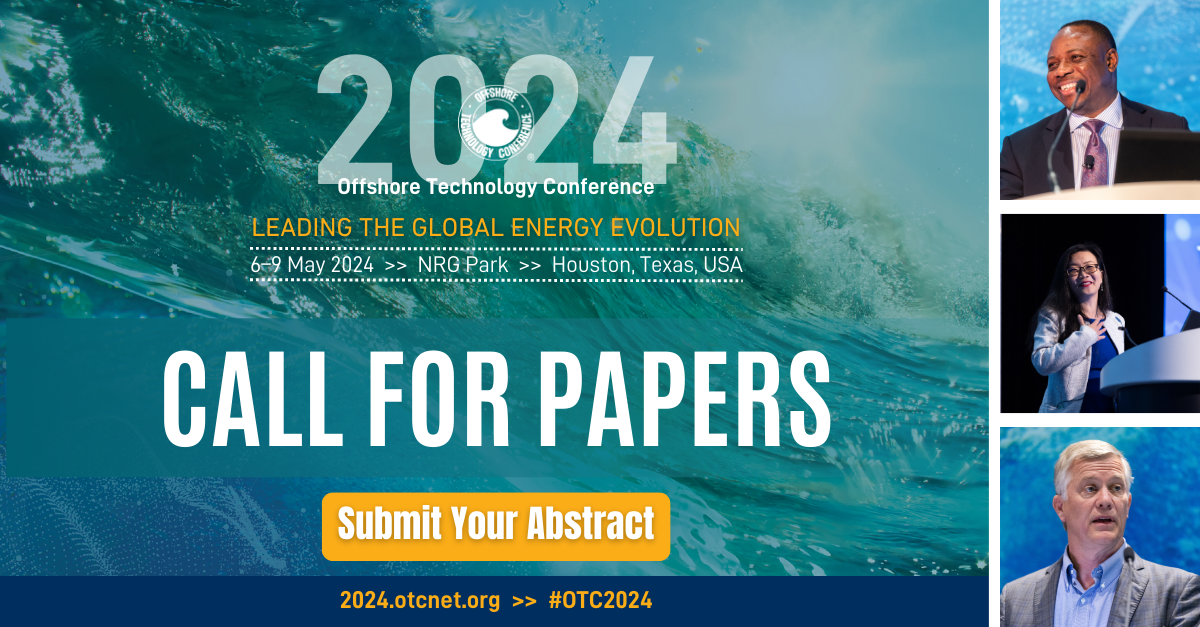 Date: August 09, 2023
OTC 2024 CALL FOR PAPERS
Help accelerate offshore energy efforts, support global business opportunities, and address the challenges faced by the offshore energy sector by submitting your paper abstract today.
Deadline: 12 September 2023.
Share your research and innovations at #OTC2024.
Submit your paper abstract today - https://2024.otcnet.org/2024-call-papers
Share Your Research With Offshore Energy Experts - See details in the PDF below.