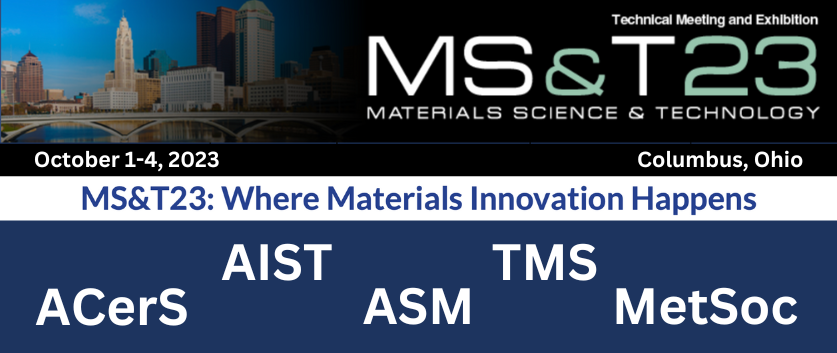 Date: June 07, 2023
MS&T 2023 Conference
The MS&T partnership of ACerS, AIST, ASM, MetSoc, and TMS brings together scientists, engineers, students, suppliers, and more to discuss current research and technical applications and to shape the future of materials science and technology.
Take part in this global forum of information exchange.
Visit the MS&T conference series website to view 2023 & 2024 conference information and a listing of past conferences.