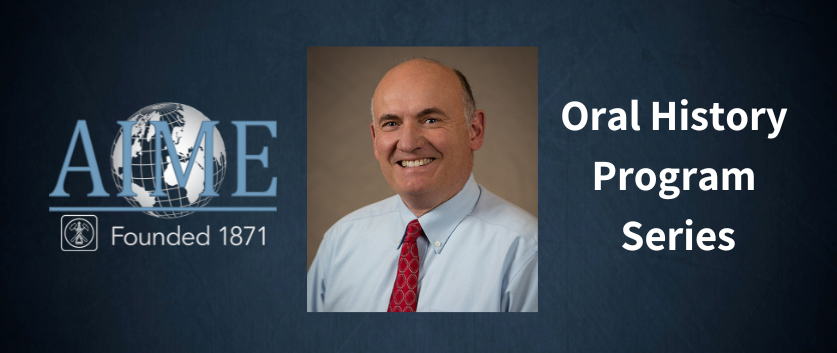 Date: June 22, 2023
John Speer: Born for Metallurgy
Steel has been a vital material for over 100 years. Its longstanding use has made steel advancements obscure in our everyday lives. Listen to John Speer, director of the Advanced Steel Processing and Products Research Center at the Colorado School of Mines, as he talks about the future of steel research and development in his oral history, out now.
Growing up in the steel-centered community of Bethlehem, PA, John Speer was inspired to pursue metallurgical engineering at an early age. Now, Speer devotes his role to his students and the success of the institute. Speer remarks on the importance of industry collaboration and student engagement, and he aims to facilitate these metrics of success in the classroom. As a past AIME President and National Academy of Engineering inductee, Speer supports student engagement with professional societies that will propel the evolution of materials engineers across universities and industry.
Learn more at: https://aimehq.org/what-we-do/oral-histories/john-g-speer
To see more great oral history captures, visit the AIME Oral History Capture Program page.