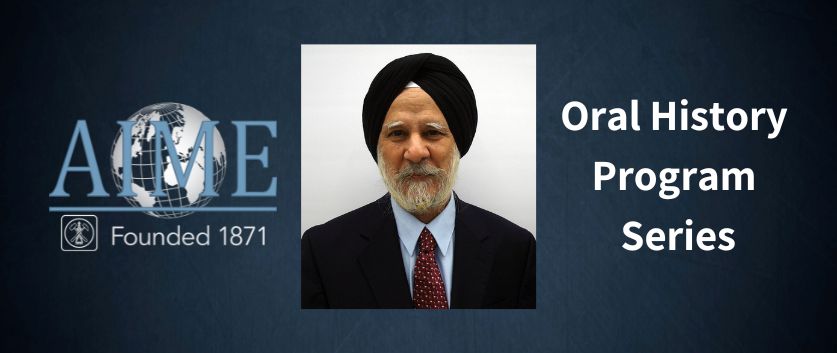 Date: November 06, 2023
Hardarshan Singh Valia:  A Destiny Fulfilled - Exploring the Magical World of Coke
Hardarshan Valia is a geologist with the heart of a poet. He began his life in the small town of Chindwara in Central India later becoming a research engineer for Inland Steel Company in East Chicago, Indiana. Over the years, Dr. Valia became an expert in cokemaking technologies, working on a wide range of projects. Dr. Valia retired from ArcelorMittal as a staff scientist in 2002 and started a consulting firm, Coal Science, Incorporated.
In addition to his research efforts, Dr. Valia also enjoys writing. He has contributed to a number of books and technical papers. He has also channeled his passion for science, geology, and steel making into poetry, as well as a children's book written in the Hindi language. He is a longtime member of AIST and attributes much of his success to his membership in the association.
Discover more of Valia's contributions to the steel industry by viewing his oral history at https://aimehq.org/what-we-do/oral-histories/hardarshan-singh-valia
To see more great oral history captures, visit the AIME Oral History Capture Program page.