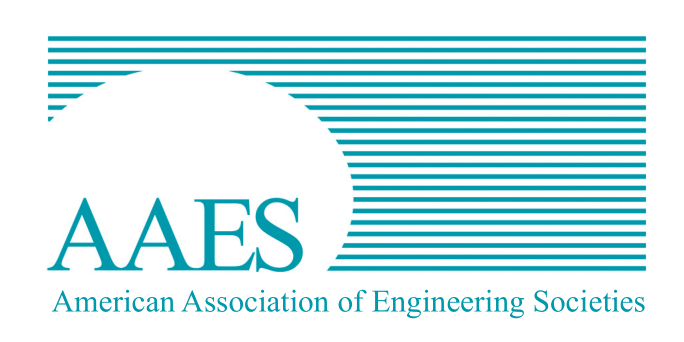 Date: April 27, 2017
Distinguished Professionals to Receive Multi-Disciplinary Recognition at AAES Awards Banquet
Press Release - April 18, 2017
RESTON, Va. – The American Association of Engineering Societies (AAES) will recognize seven professionals for their considerable contributions to engineering at an awards banquet to be held on Apr. 24, 2017 at the National Academy of Sciences in Washington, D.C.
"In recognition of their outstanding achievements, AAES is pleased to honor these seven individuals who, through their work across disciplines, have not only positively impacted the engineering profession, but society," said Alyse R. Stofer, AAES Chair. "We look forward to celebrating the accomplishments of our distinguished award recipients."
The 2017 award recipients are as follows:
National Engineering Award – Mary M. Poulton, Ph.D., Distinguished Professor, Department of Mining & Geological Engineering, University of Arizona, was selected for advancing engineering education, including developing programs to encourage enrollment of women and underrepresented minorities in engineering and science; and for creating the Lowell Institute of Mineral Resources, an interdisciplinary facility to research applied engineering solutions for sustainable development issues.
John Fritz Medal – Frank Kreith, Doc.Univ.Paris, P.E., Professor Emeritus of Engineering, University of Colorado, was selected for his outstanding contributions to the fields of heat transfer, solar energy and transportation via research at National Renewable Energy Lab, authoring/editing more than 15 textbooks, teaching at the University of Colorado, and engagement in public policy via the National Conference of State Legislatures.
Kenneth Andrew Roe Award – Vilas S. Mujumdar, D.P.A., P.E., S.E., independent consulting engineer and adjunct professor, University of Notre Dame, was selected for his leadership contributions that have helped shape public policy for natural hazard reduction through a holistic systems approach, and for representing U.S. engineers to the World Federation of Engineering Organizations and as a member in the Pan American Academy of Engineers.
Norm Augustine Award for Outstanding Achievement in Engineering Communications – Ainissa G. Ramirez, Ph.D., Science Evangelist, was selected for her clear passion to make engineering and science understandable to young people and the general public enabled by a splendid talent to communicate in an articulate, engaging, and meaningful manner via social media, the web, books, periodicals, and broadcasting.
Joan Hodges Queneau Palladium Medal – Jessica E. Kogel, Ph.D., Associate Director for Mining, National Institute for Occupational Safety and Health, was selected for her leadership as chair of the World Federation of Engineering Organizations' Task Force on Mining and Sustainability that fosters close collaboration between the global mining industry, NGOs and the local community to increase environmental stewardship, improve economic conditions and contribute to social equity.
AAES Engineering Journalism Award – Mike Lindblom, reporter with The Seattle Times, was selected for educating the public on the critical role civil engineers play in managing a mega project through his comprehensive investigative series on the Alaskan Way Viaduct Replacement Project (SR 99) and "Big Bertha," The Seattle Times, January through August 2015.
AAES Chair's Award – James L. Melsa, Ph.D., AAES 2015 Chair and Dean Emeritus, College of Engineering, Iowa State University, was selected for long-term leadership of several AAES member societies; for providing service to AAES during a period of significant change in its governance structure; and for promoting active involvement of its member societies in the programs of AAES.
Nominations were submitted by AAES Member Societies and reviewed by the AAES Awards Committee, chaired by the immediate past chair of AAES. Visit http://www.aaes.org/awards to view the award descriptions and learn about past recipients.
AAES is a multidisciplinary organization of engineering societies dedicated to advancing the engineering profession's impact on the public good. AAES's mission is "to serve as one voice for the U.S. engineering profession." For more information on AAES, please visit http://www.aaes.org/.