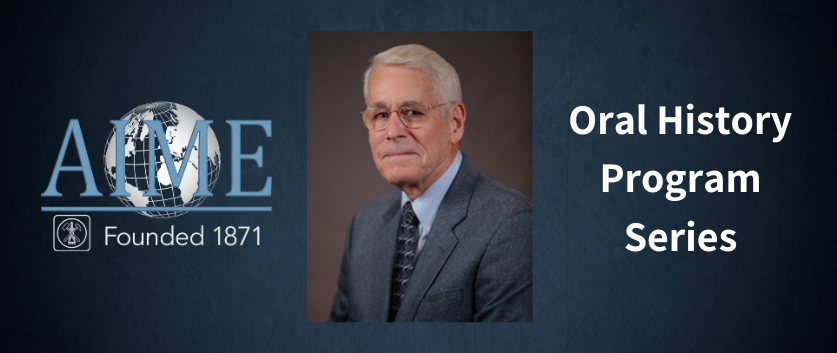 Date: September 30, 2019
David Matlock: Secrets to Success - New Oral History Release

David Matlock was born and raised in Austin, Texas, and spent much of his time at the University of Texas where his father was a professor of civil engineering. He learned engineering from an early age helping his father with backyard projects, and in the field in the summer. He went on to pursue a Bachelor's degree from the University of Texas, and a Master's and Ph.D. in Materials Science and Engineering from Stanford University. 
Learn David's secrets to success as he and AIST's Ginny Judge discuss the benefits of the industry-university partnership, how society membership has benefited his career, what led him to stay at the Colorado School of Mines instead of it being a temporary position, his role in co-founding and directing the Advanced Steel Processing and Products Research Center, and more!

See the video on YouTube now - https://youtu.be/GXqoL5tU9Fc
To learn more about David Matlock, please visit:
AIME Website - http://www.aimehq.org/programs/archives
ETHW Website - https://ethw.org/Oral-History:David_K._Matlock
Coming releases to include TMS members Sig Hecker, Peter Hayes, Christopher Bale, and Arthur Pelton.