Date: May 05, 2022
Collegiate Inventors Competition - Call for Applications!
As the nation's most innovative college students bring their ideas to life, they create a brighter future for us all. The Collegiate Inventors Competition® (CIC) celebrates and awards these emerging inventors with opportunities to gain expert feedback, win cash prizes and accelerate the patent process.
The deadline to apply is June 7, 2022. Visit invent.org/cic to begin your application!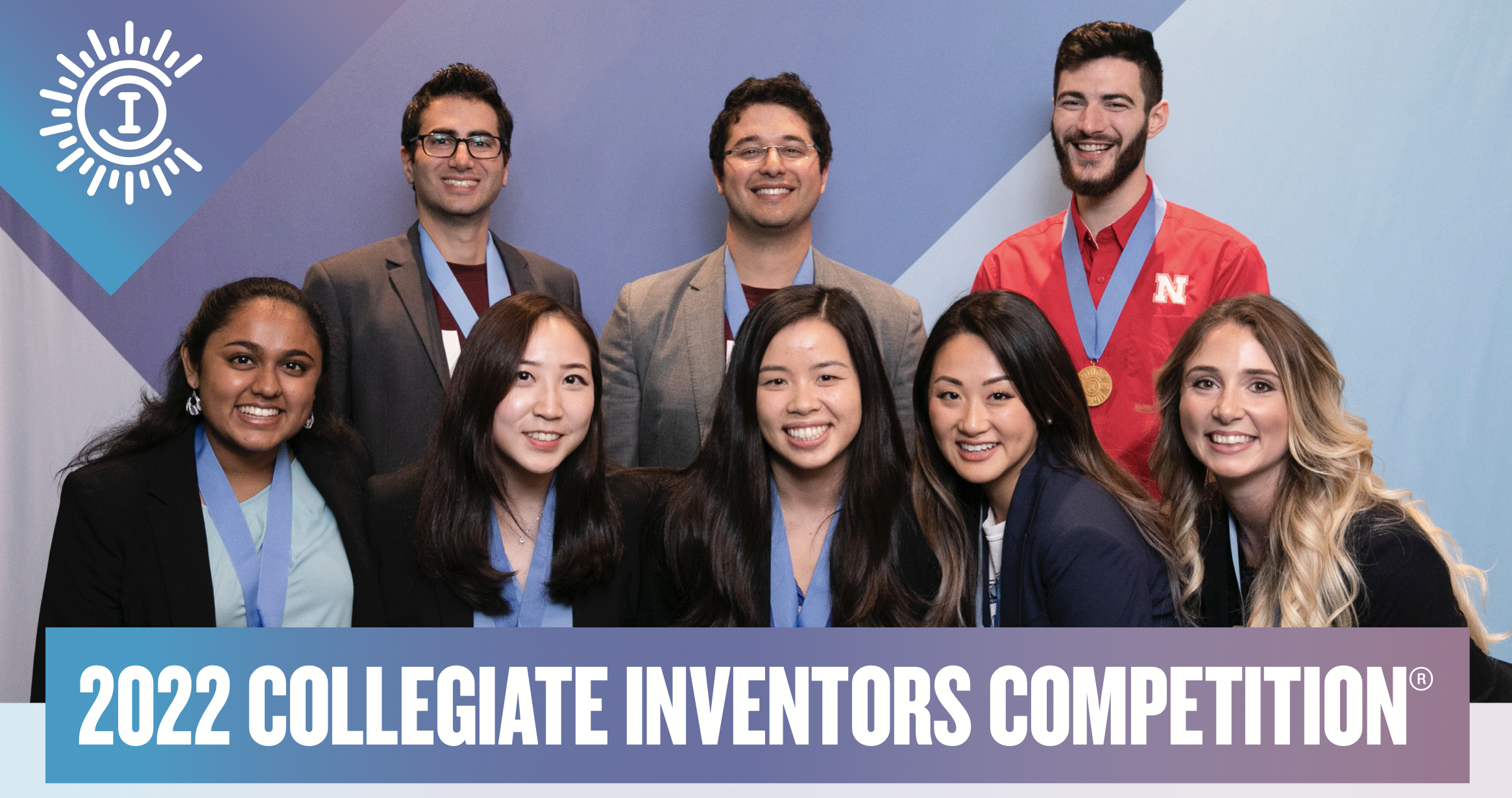 DON'T MISS OUT! MOST UNIVERSITY DESIGN AND CAPSTONE PROJECTS QUALIFY FOR CIC!
The CIC application form is now available. Eligible candidates must be enrolled in a U.S. college or university and have a unique invention. Both Undergraduate and Graduate students qualify and can enter as individuals or teams.
Since 1990, CIC has provided promising college students the chance to showcase their cutting-edge research and discoveries. The competition helps students take their inventions to the next level through an immersive, one-of-a-kind experience.