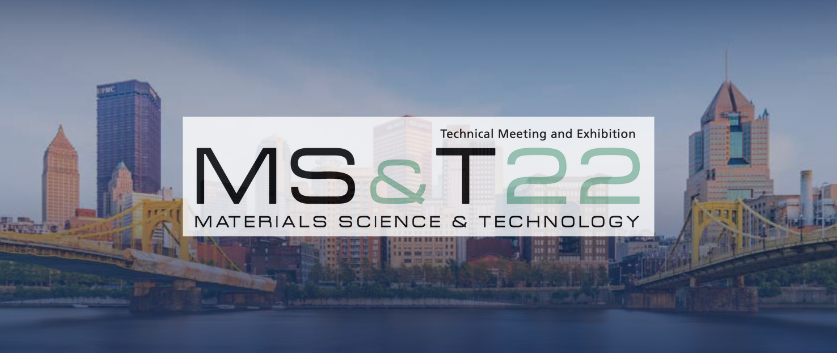 Date: August 05, 2022
Check out the MS&T22 Plenary Speakers and Register Today!
MS&T22 registration is open!
MS&T registration provides the ACerS Annual Meeting, TMS Fall Meeting, and AIST Steel Properties & Applications all in one!
Make sure to register to attend and hear from experts in the field!
The plenary speakers for the conference have been announced:
ACerS Edward Orton Memorial Jr. Lecture - Sanjay Mathur, Director and Chair, Institute of Inorganic Chemistry, University of Cologne, Germany
AIST Adolf Martens Material Steel Lecture - Matthias Militzer, ArcelorMittal Dofasco Chair in Advanced Steel Processing, University of British Columbia
TMS Distinguished Lectureship in Materials and Society - Iver E. Anderson, Senior Metallurgist, Division of Materials Sciences and Engineering, Ames Laboratory (USDOE) and Adjunct Professor, Materials Science and Engineering Department, Iowa State University
Check out all the special lectures here!