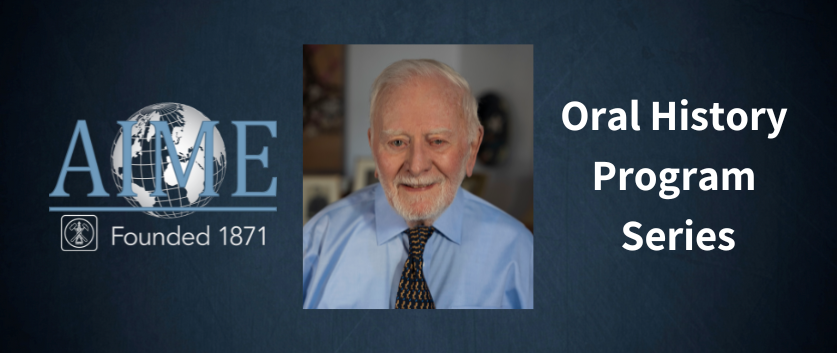 Date: September 15, 2023
Charles Fairhurst: Series of Serendipitous Encounters
Charles Fairhurst, founder of ITASCA International Consulting Group, has influenced mining and civil engineering R&D internationally. He has established a remarkable 75-year career in mining and rock mechanics spanning rock drilling, subsurface developments, and nuclear energy testing. Fairhurst has worked across the world with top rock mechanics people from Brazil to Sweden and reminisces on the series of serendipitous encounters that evolved and shocked his career.
Discover more of Fairhurst's contributions to mining and rock mechanics by listening to his oral history at: https://aimehq.org/what-we-do/oral-histories/charles-fairhurst
To see more great oral history captures, visit the AIME Oral History Capture Program page.