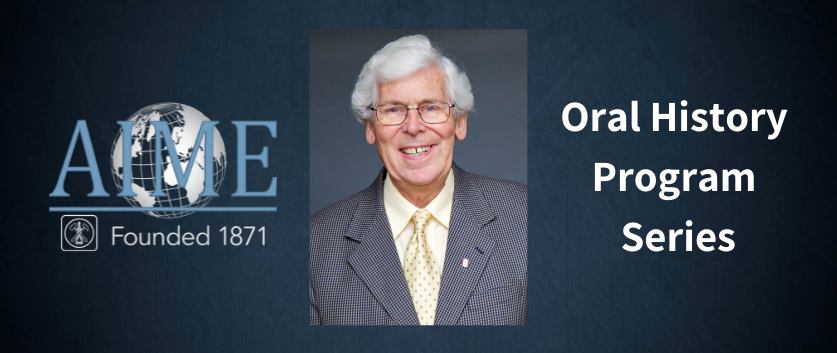 Date: March 23, 2022
Alexander McLean: Building Bridges Between Industry and Academia
Dr. Alexander McLean has pioneered industrial practices in the steel industry and has become an inspiring mentor to countless future engineers. McLean grew up in Blantyre, Scotland as the son of a foundryman, and he found himself drawn into the field of metallurgy. Learn about this and much more in this Part 1 of 2 video.
To learn more about Alexander McLean, please visit:  AIME Website - AIME Oral Histories
Alexander McLean has connected industry to academia through his role as a professor and society leadership. Listen to his oral history and how he has facilitated building bridges of education, innovation, and friendship in this Part 2 of 2 video.