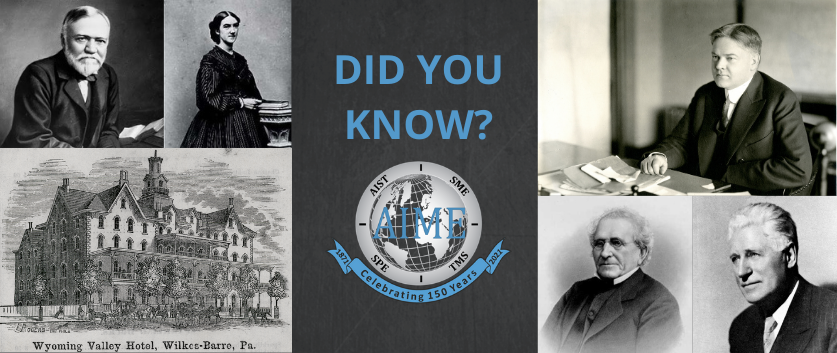 Date: December 29, 2020
AIME Library Fire - Did You Know?
In June 1879, a fire destroyed the AIME library, but Thomas M. Drown rescued the Institute records.
Thomas M. Drown was a Founder and a Secretary of AIME. He became President in 1897 and was responsible for gathering a collection of publications on geology, mining, and metallurgy to form an AIME library of technical volumes for engineers. In June of 1879, a fire destroyed much of the library, but Drown was able to rescue the Institute's records. He worked considerably to rebuild the library's volumes and grew it to be the best library of its kind, which moved with AIME into the Engineering Societies Building in 1907. The libraries of AIME, ASME, and AIEE maintained separate libraries until the Engineering Societies Library (ESL) formation in 1915. The ESL grew to become a world-renowned institution and merged with the Linda Hall Library of Science, Technology, and Engineering in 1996. AIME now has a digital archive available to members free of charge through its website consisting of over 550 technical documents of the Institute.
Learn more about AIME Past President and Honorary Member Thomas Messenger Drown.