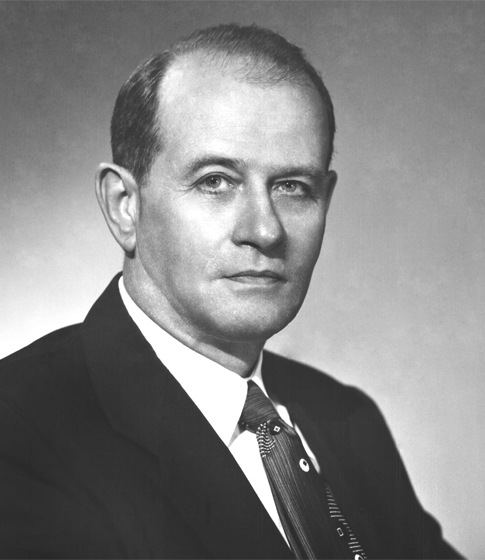 Carl Ernest Reistle Jr.
AIME Past Trustee 1952 - 1957
Carl E. Reistle, Jr., who has been a member of the Institute since 1935, was born in Denver in 1901. Following graduation from the University of Oklahoma in 1922, with a B.S. in chemical engineering, he joined the U. S. Bureau of Mines in Bartlesville, Okla., as a junior petroleum chemist. While with the Bureau, he worked in many of the major oil fields and published many articles on oil field brines, paraffin problems in the production of crude oil, and the operation of flowing wells. Mr. Reistle left the Bureau in 1933 to become chairman of the East Texas Engineering Assn. where his efforts played an important part in establishing efficient production rates and practices for the field. In 1936, he joined Humble Oil and Refining Co. as Engineer-in-Charge, Petroleum Engineering Division. He successively became Chief Petroleum Engineer, General Superintendent of Production, and Manager of Production Operations. In 1948 he was elected to the Board of Directors and, in 1955, a Vice-President. During World War II, Mr. Reistle was technical advisor for District III, Petroleum Administration for War; and National Vice-Chairman of the Oil Industry Advisory Committee for the OPA. Mr. Reistle lives in Houston and, knowing the way Texas achieves results, AIME is anticipating a great year under his leadership.