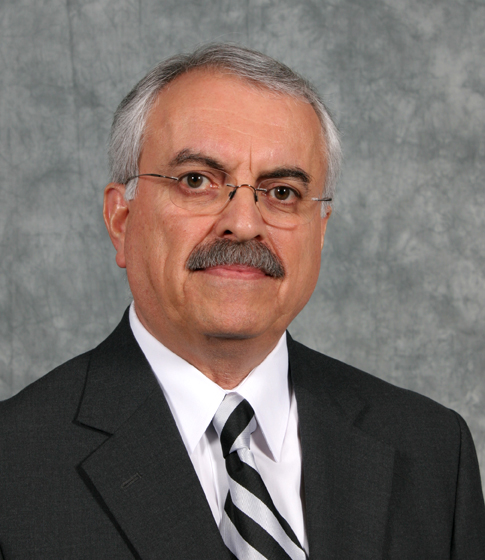 Behrooz Fattahi
AIME Past Trustee 2010 - 2016
Dr. Behrooz Fattahi holds Ph.D. degrees in Aerospace Engineering and in Mechanical Engineering from Iowa State University. After 37 years of working in the industry, he retired from Aera Energy LLC, an affiliate of Royal Dutch Shell and ExxonMobil companies in 2014.  He was the Heavy Oil Development Coordinator at Aera, and in his last position as the Learning Advisor, he taught internal company technical courses including topics on reservoir engineering and enhanced oil recovery.
Prior to joining the oil industry, he conducted research for the National Aeronautics and Space Administration, and the National Science Foundation, and taught a variety of courses in fluid dynamics and solid mechanics at Iowa State University. He joined the petroleum industry in 1977 by joining Shell International.
Dr. Fattahi is a past member of the American Institute of Aeronautics and Astronautics, and American Association of University Professors. He served as the Executive Editor of the SPE Reservoir Evaluation and Engineering Journal, and on the board of the Society of Petroleum Engineers International (SPE) as the Director of the Western North America Region, President of SPE Americas Inc., SPE's Vice President-Finance, and SPE Foundation Vice President. He served as a member of the United States National Petroleum Council. Dr. Fattahi is the recipient of AIME/SPE's DeGolyer Medal for Distinguished Service to SPE, the profession of engineering and geology, and to the petroleum industry; AIME's 2016 Presidential Citation, and is recognized by SPE as a Distinguished Member, SPE's "A Peer Apart," and AIME/SPE's Honorary Member.  He is a 2018-2019 SPE Distinguished Lecturer.
Dr. Fattahi served as the Chairman of the Board, and the 2010 President of SPE International. He was the 2014 President of the American Institute of Mining, Metallurgical and Petroleum Engineers, AIME.  He is now the President of the EnerTrain Institute, providing petroleum technical training and consulting internationally.