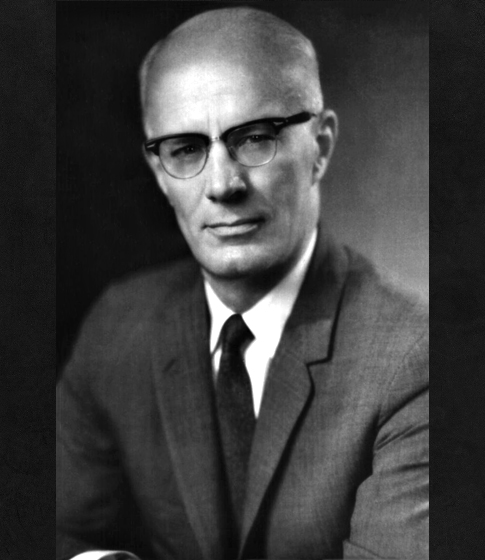 William Bishop Stephenson
AIME Past President 1966
President of the Allen-Sherman-Hoff Pump Company, Mr. Stephenson brings both industrial and professional experience to his position as Institute President.
Since joining AIME in 1946, Mr. Stephenson has served in many capacities, including Chairmanship of the First International Symposium on Agglomeration in 1961, Chairmanship of the Minerals Beneficiation Division, President of the Society of Mining Engineers of AIME in 1962, and five years on the Institute Board of Directors, including service as a Vice President of AIME in 1962 and 1963.
In 1964 he was President of the Hydraulic institute. Mr. Stephenson is also a member of the Mining and Metallurgical Society of America, The Canadian Institute of Mining and Metallurgy, and an associate member of the American Society of Mechanical Engineers.
He attended the Pennsylvania State University, where he received a BS degree in mechanical engineering and was a member of Phi Delta Theta. After several years in the petroleum industry with Cities Service Company, he moved to Allen-Sherman-Hoff Pump Company in Paoli, Pennsylvania in 1938. He served as manager of the A-S-H Export Company from 1948 to 1950, and returned to the parent company as vice president in 1951. He was elected President of the firm in 1956.
Mr. Stephenson's personal contributions to his industry and profession were recognized last year when he represented AIME at a meeting of the Iron and Steel Institute of Japan. The Japanese Institute conferred Honorary Membership on him for his leadership and achievements.