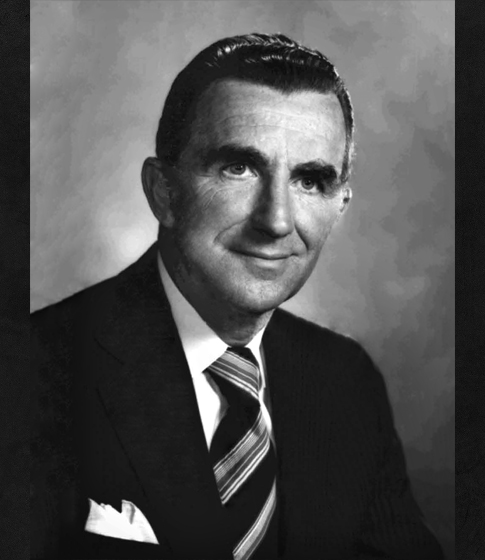 Wayne E. Glenn
AIME Past President 1974
Wayne E. Glenn is President of the Western Hemisphere Petroleum Division of the Continental Oil Company in Houston.
He started as an oil field roustabout with Continental in 1940, progressed to General Manager of Production in 1958 and was elected a Vice President three years later. He then served as President of a Canadian affiliate as worldwide coordinator of exploration and production and was elected Executive Vice President and a Director for Continental in 1966. He became head of North American Petroleum operations in 1968 and was named President of the newly created Western Hemisphere Petroleum Division the following year.
Mr. Glenn is a graduate of the University of Oklahoma and Harvard Business School's Advanced Management Program. He holds an honorary doctorate from the Montana College of Mineral Science and Technology.
Mr. Glenn is a past President of the Society of Petroleum Engineers of AIME. He was awarded the Society's DeGolyer Medal for distinguished service in community and industry affairs. He has served on the Board of Directors of the American Petroleum Institute and other industry associations.
His civic interests range from national and regional educational institutions to such diverse organizations as Junior Achievement, the United Fund, Houston's Symphony Society, the Zoological Society and the Museum of Natural Science.