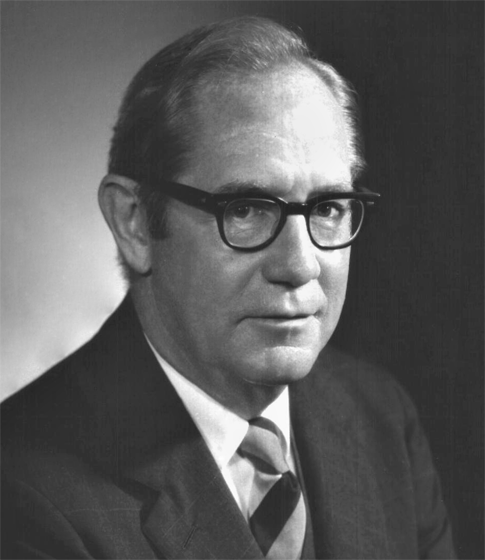 John C. Kinnear
AIME Past President 1970
John C. Kinnear, Jr., is Vice President-Operations, Metal Mining Division, Kennecott Copper Corporation, New York City.
Mr. Kinnear is also Chairman of AIME's Centennial Celebration Committee. In 1956, he served as Chairman of the Extractive Metallurgy Division, and in 1957, was elected the first President of The Metallurgical Society of AIME.
Born at McGill, Nevada, Mr. Kinnear is a graduate of Pomona College and Massachusetts Institute of Technology with a degree in Metallurgy. His entire business career has been with Kennecott. His first job upon graduation from M.I.T. was at the company's Nevada Mines Division. Mr. Kinnear held a number of posts in Nevada and New Mexico, subsequently returning to the Nevada Mines Division to become General Manager.
In 1961, Mr. Kinnear was named General Manager of Kennecott's Western Mining Divisions at Salt Lake City. Following a corporate reorganization, he was appointed to his present position in 1968 and transferred to New York City.
Mr. Kinnear is married to the former Helen Poor of Peabody, Massachusetts. The Kinnears reside at New Canaan, Connecticut.