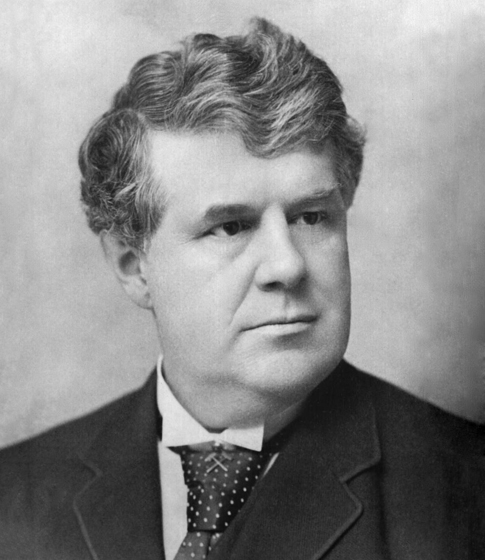 Eckley Brinton Coxe
AIME Past President 1878 - 1879
Eckley Coxe, mining and mechanical engineer and operator of one of the largest anthracite coal mine companies in the U.S., was the driving force behind the organization of what we now know as the American Institute of Mining, Metallurgical and Petroleum Engineers (A.I.M.E.).
On May 16, 1871, as a result of a call sent out by Coxe and two associates, the American Institute of Mining Engineers, forerunner of the A.I.M.E., was formed at Wilkes-Barre, Pennsylvania.
He served as President in 1878-79 and provided his personal funds to sustain the organization during that critical period in its history. Coxe also was active in forming the American Society of Mechanical Engineers and served as its President in 1894.
A graduate of the University of Pennsylvania in 1858, he attended the Ecole des Mines in Paris, France and the Mining Academy at Freiberg, Germany. Coxe translated and published Julius Weisbach's classic "Theoretical Mechanics" from German to English.
As President of Coxe Bros. & Co., he employed thousands of miners in the Pennsylvania coalfields. He had great empathy for his workmen, establishing a miners' hospital in 1883 and a miners' fund to care for sick and injured miners, widows and orphans.
He founded the Institute for Miners and Mechanics in 1879, now the MMI Preparatory School, at Freeland, Pennsylvania. The purpose of the school was to teach arithmetic, fundamental science and English to young men employed in the mines. MMI became co-educational in 1970.
Coxe was instrumental in founding Lehigh University at Bethlehem, Pennsylvania, as a mining school in 1865 and served on its board of trustees until his death. The mining building at the University bears his name.
He was an inventor, holding 111 patents; among these was the long steel tape for land measuring used by surveyors.
An inventor and outstanding industrialist, Coxe was a fund-loving humanitarian, philanthropist and intellectual.