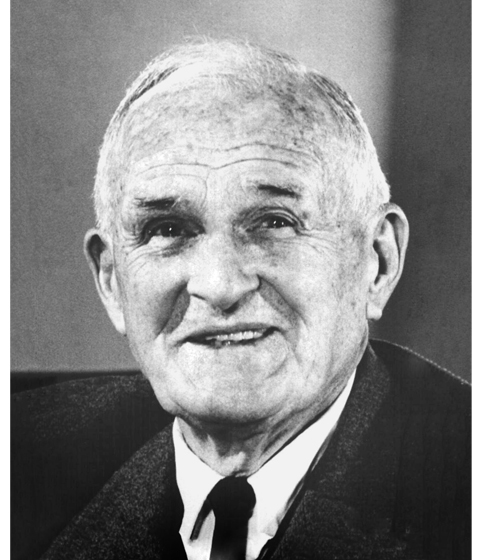 Donald Burton Gillies
AIME Past President 1939
Mining engineer Donald B. Gillies dedicated over 50 years to the Republic Steel Corporation, and was considered one of the grand men of the iron and steel industry in the United States.
He graduated from Michigan College of Mining and Technology in 1893, and managed mines in Butte, Montana, Nevada, and other western mining camps until 1906 when he hired on with Corrigan, McKinney & Company as manager of the firm's Mexican mining properties. Ten years later he was sent to Cleveland as Vice President in charge of operations for McKinney Steel.
In 1932 Gillies was made President of the Company and held that position until they merged with, Republic Steel in 1936. He served as Vice President of Republic until retirement and made tremendous contributions to the firm in the areas of raw material reserves, and mining and exploration ventures. Gillies was always considered a true friend of the stock holder as well as management, and worked for the good of the communities in which Republic's properties were located.
Donald Gillies was well-respected in the industry and served as President of the A.I.M.E. (1939), and the Lake Superior Iron Ore Association. In 1931 his alma mater awarded him the degree of Doctor of Engineering and, in 1939, the Montana School of Mines bestowed on him the degree of Doctor of Science (1939).